Halifax Hurricanes clothing is now available!
---
---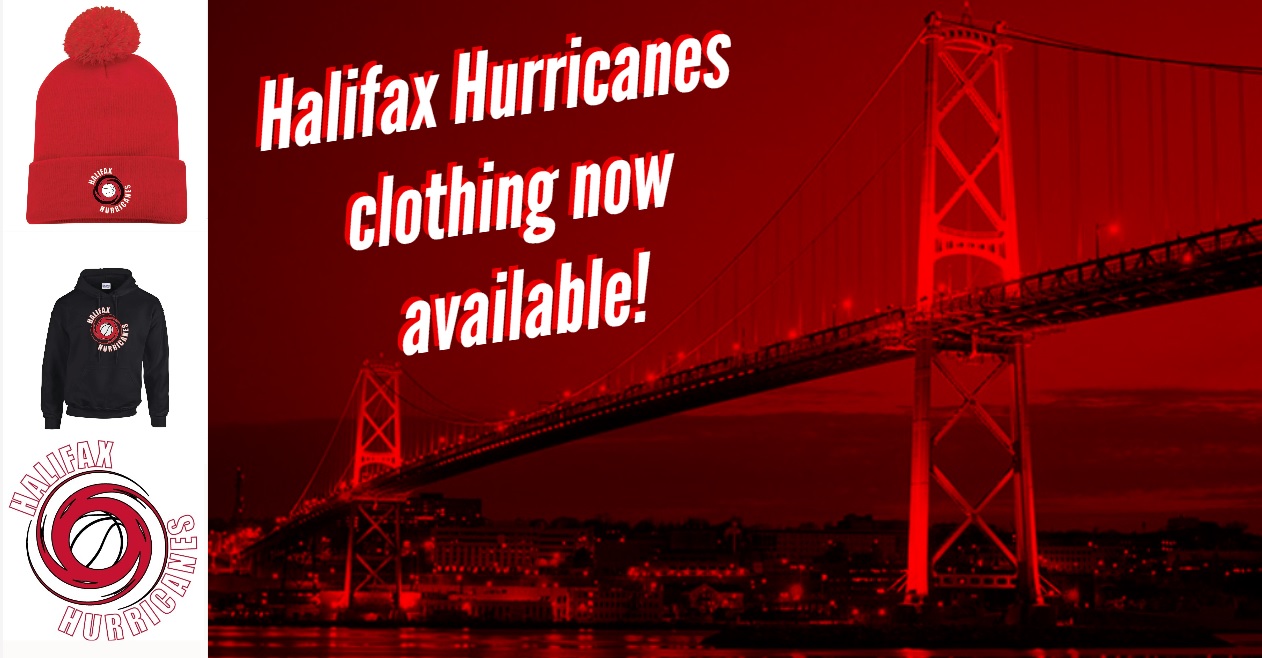 ---
You can now represent the Halifax Hurricanes everywhere you go by getting your very own Canes clothing!
To see all clothing options and to place an order please visit: HURRICANES MERCH STORE
When you place your order you will be able to select one of two ways to get your items:
Select shipment to your address for a fee charged by the merch provider; or
Select pick up as part of the Hurricanes order (by appointment). We will select 2 dates and a gym time for people to drop by and pick up their orders.
Please note: Anyone who wishes to use the Hurricanes order pick-up option must have their order in before January 27, 2023.